At last, another post to my blog! Sorry folks, I have been 'on the road' for many months but I have finally settled down. I am in Mountain View, California, in the midst of Silicon Valley and the home of Google.
It's voting time here in California, and it's not just the Presidential Election at stake. California has a form of 'direct democracy' where concerned citizens with sufficient support can put forward 'propositions'  for changes to the state law. These are then voted upon by the electorate, effectively government by the people! But, of course, many of these propositions are not in the interests of Big Business so a lot of money is spent on lobbying the voters.
---
The case for and against GMO Labeling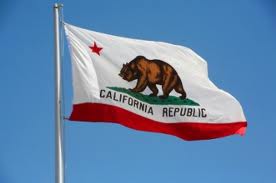 This morning I attended a presentation by Veronica Tincher, of the League of Women Voters of Palo Alto, who gave an unbiased presentation on the case for and against Proposition 37. This proposes the mandatory labeling of raw or processed food  containing Genetically Modified Organisms (GMO), sold in the state of California.
FOR:
allows consumers to make an informed choice on which foods they buy

serves as a warning that foods containing GMOs may have

harmful effects

on public health and the environment

many other countries have banned or required labeling of foods containing GMO

cost of compliance by manufacturers is unlikely to lead to higher costs to consumers

AGAINST:

requires extra regulation and monitoring of food

unnecessary as foods labeled

organic

must already be GMO-free

cost of changes and possible switch to non-GMO foods may result in higher food prices 

many exemptions from mandatory labeling reduce the usefulness for consumers.  
---
TASC debate the issues
This presentation was hosted by TASC, the Technology and Society Committee, a group of concerned citizens who meet regularly to debate the issues of the day. 
Well, so where does the buck stop? Apparently, it is the food retailer who is responsible for ensuring his stock is labeled correctly. As this legislation only applies at state level, it would be impractical to legislate at food producer level. But this appears to impact harshly on the 'Mom and Pop' local businesses who will bear the brunt of legal actions.
Won't Big Food just label all their food 'may contain Genetically Modified food' in the future? In order to comply to the legislation, practically all non-organic foods could just end up with the same generic label which then becomes less meaningful.
Isn't GMO a big con by the likes of Monsanto to increase their profits? GM seeds are bred to be resistant to certain pesticides, and those pesticides are then the only ones that can be used on the GM crops. Who makes the GM seeds and the pesticides? Monsanto of course! And who spent $7 million to fight this proposition, Monsanto!
Want to know more about eating a healthy diet that doesn't have a negative impact on the environment?, then read more at Healthy Eating.
---